Will Rust For Peace, 2015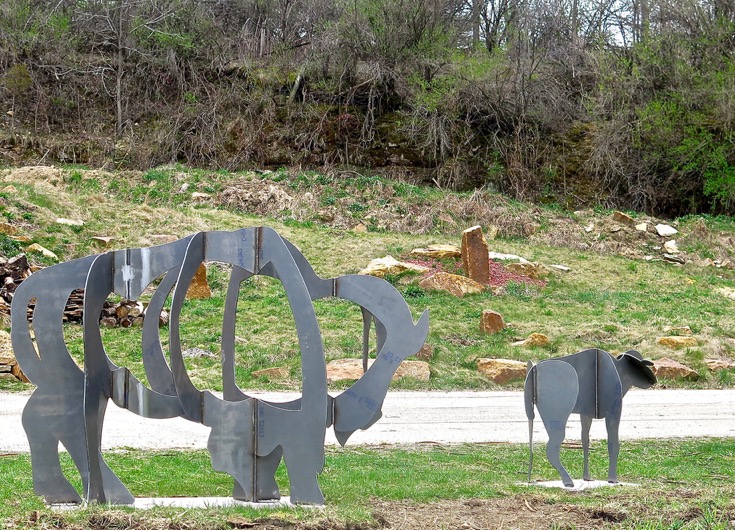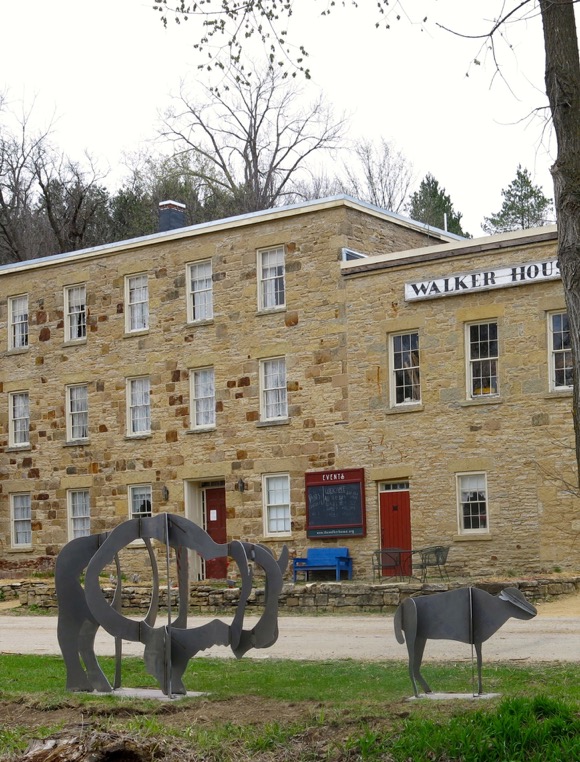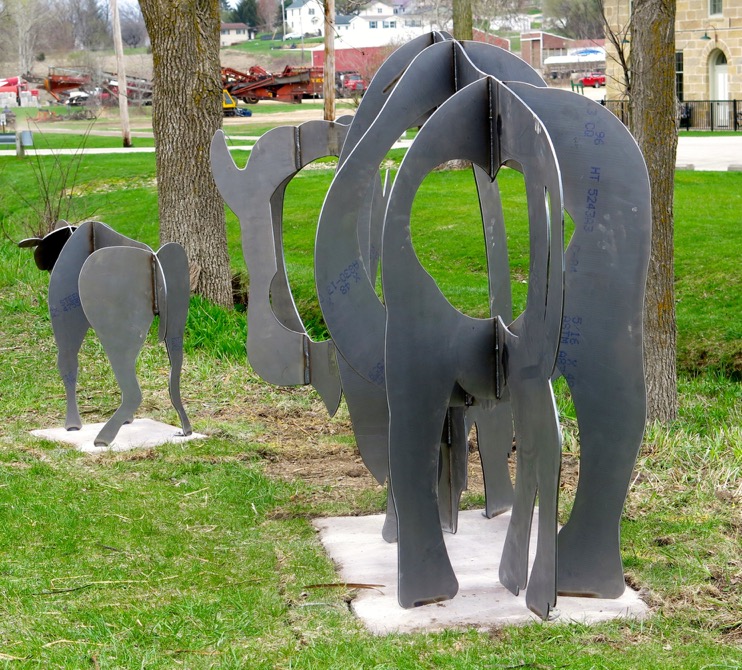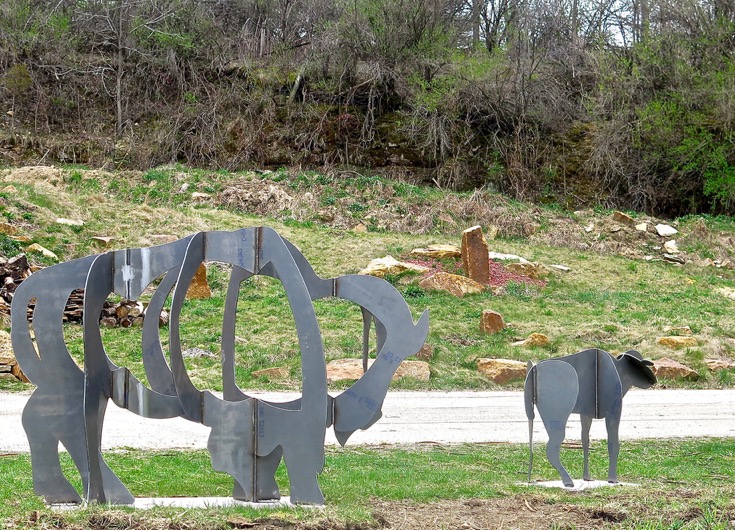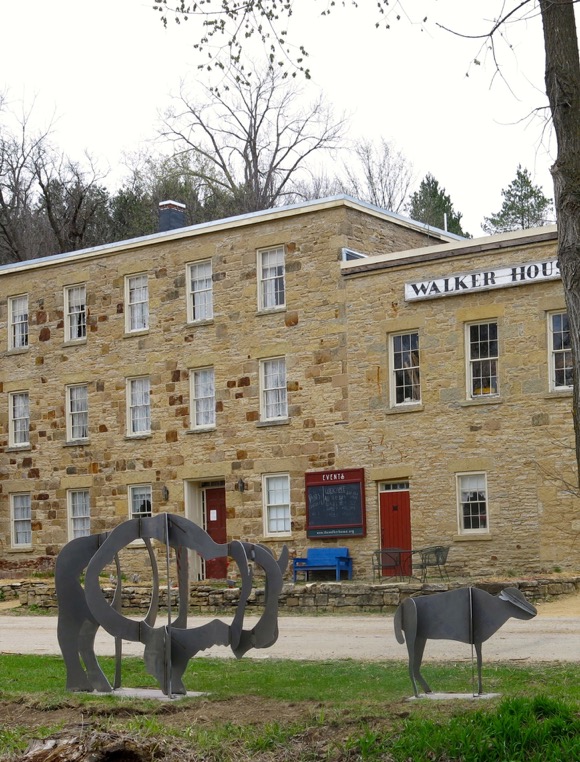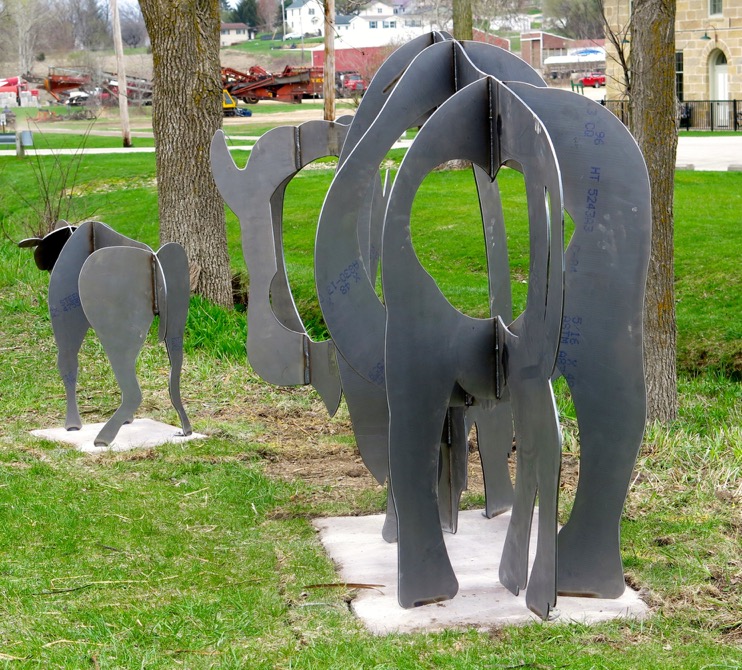 Will Rust For Peace, 2015
mild steel
Artist's Statement
These Bison represent one species of the many large Pleistocene mammals which lived on this continent before humans arrived.Their range covered not only the Great Plains but the Eastern seaboard and extended to this the Driftless Region of the upper Midwest.They likely ate and drank right here.
I designed them for friends who own the original pair. The construction was carried out at Sielaff Corporation here in Mineral Point.
They are made of mild steel and are intended to rust to a warm red color close to that of real Bison. They are approximately life size.
Artist Biography: Bill Grover
Most work throughout my career has been in three dimensions. As a child I spent many hours making stuff out of oil based clay.
Ceramics caught my attention at the University of Wisconsin, Madison, and was my living for many years.
I love hand tools and contact with materials. Concrete sculpture, the creation of local monuments designed by school children and communities for public enjoyment, is a real pleasure for me.
These pieces are carelessly polished by kid's shoes. Some are decorated seasonally.
I now assemble work out of many different materials. Wood is commonly the foundation and I add whatever draws me to finished product.
Welded steel is fairly new for me. I like its strength and airiness. It is very enticing.